Olivia Davison, Notary Public
I operate a mobile notarial practice intended to make it easy, convenient and cost effective, for clients to receive help with documents that are required for some aspect of their personal or business life abroad. I also offer appointments at my offices when required.

I work with individuals and business clients.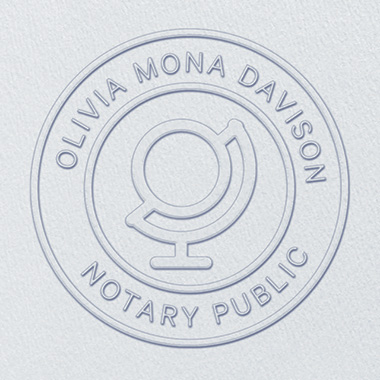 I offer a global notarial service to assist clients in facilitating business or arranging matters in their private life in any country in the world.
I have spent periods of time living in Italy and Spain and have travelled widely in South America.
I speak Italian and Spanish and am familiar with Italian and Spanish legal process. I am able to assist both Spanish and Italian clients with a wide range of private, company, and government documents for both Italy and Spain.
I work with London agents to ensure that documents which require Consular or Embassy approval are dealt with swiftly to avoid any delay to the transaction a business or private individual may be involved in.
I also work in conjunction with a number of translators able to provide next day translation of documents to ensure that individuals and businesses asked to sign a document for transactions abroad fully understand the transaction they are involved in and are able to progress that transaction without undue delay.
I am regulated by the Faculty Office of the Archbishop of Canterbury and as required by my profession have insurance cover in respect of claims against me to a limit of &pound1m.