Apostille & Legalisation services
You may have been told that the transaction you are involved in requires you to obtain an Apostille.
An apostille is a certificate which is provided by the United Kingdom Foreign & Commonwealth office.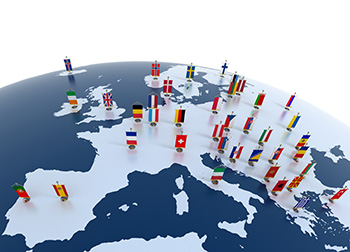 When a document is signed and sealed by me, for an individual or a company, in my capacity as a Notary Public, I sign the document and I attach my seal of office to the document.
A copy of my signature and seal is held by the United Kingdom Foreign and Commonwealth Office. If a document requires an Apostille it means that the authorities abroad, in the country in which business is to be done, require the Foreign and Commonwealth Office in the United Kingdom to verify that I am a public notary authorised to sign and seal documents as a notary and that my signature and seal is recognised by the U.K government.
The United Kingdom Foreign & Commonwealth Office verify my signature and seal by attaching an Apostille certificate to the document I have signed. This means the signed document will be accepted in the foreign jurisdiction - the jurisdiction my document will be sent to - without any delay to your transaction.
Cost of an Apostille
At the time of dealing with your transaction I organise courier service of your documents to the location at which they are needed abroad unless you tell me that you wish to obtain the Apostille certificate and organise courier service yourself.
Apostille certificates are accepted by all countries that are party to a legal agreement called the Hague Convention.
A list of countries signed up to the Hague Convention is accessible here.
If the country you are doing business in is not a party to the Hague Convention it may be necessary for the Apostille attached to your document by the United Kingdom Foreign and Commonwealth Office to be further verified by the Embassy or Consulate of the foreign jurisdiction your document/s are being sent to.
Consular or Embassy Approval
I work with London agents to ensure that documents dealt with by me are sent to London on the day documents are notarised, or the next day in the event of a late out of hours appointment. My London agents will seek embassy or consular approval on the day documents are received in London. Embassy or consular approval may be gained the same day if a premium service is paid for or on the following business day if a standard service is preferred. Documents once legalised by embassy or consular approval can be returned to you as client or forwarded by courier to their intended destination where they are to be used.