Appointments & Identification Requirements
Making an Appointment
I aim to offer the most convenient appointment time to suit the individual or company I am dealing with.
My aim is to understand what is required by lawyers/officials in the foreign jurisdiction, a company or individual is doing business with, and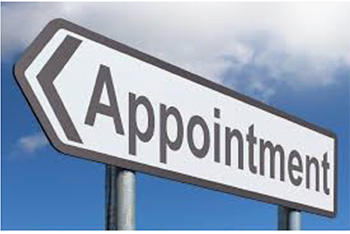 obtain draft documents or other paperwork from this jurisdiction in advance of our appointment so that I understand what is required and how documents must be notarised to ensure the transaction a company or individual wishes to carry out abroad is not delayed.
Please suggest an appointment time to suit your work, private or company life and I will endeavour to offer that appointment to you.
The typical stages in your transaction with me are as follows:
Receiving and reviewing the documents to be notarised together with any instructions you may have received
Liaising with your legal advisors or other bodies to obtain the necessary documentation to deal with the document (e.g. information from Companies House or foreign registries, powers of attorney etc)
Checking the identity, capacity and authority of the person who is to sign the document
If a document is to be certified, checking with the issuing authorities that the document/award is genuine. In the case of academic awards, this would entail checking with the appropriate academic institutions.
Meeting with the signatory to verify their identity and to ascertain that they understand what they are signing and that they are doing so of their own free will and ensuring that the document is executed correctly
Drafting and affixing or endorsing a notarial certificate to the document
Arranging for the legalisation of the document as appropriate
Arranging for the storage of copies of all notarised documents in accordance with the requirements of the Notarial Practice Rules 2019
Identification
It is essential to the validity of the transaction that a company or individual is properly identified by me at the time our appointment takes place.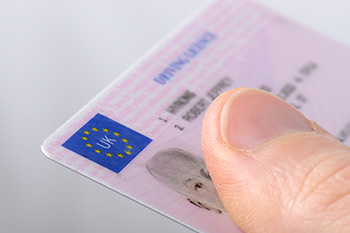 Individuals, businesses and government officials around the world rely on me to identify the person I am dealing with so that there is certainty in the foreign jurisdiction, in which business is being done, that the right person is involved in the transaction and that that person has authority to act either on their own behalf or on behalf of their company.
If I am working for a company, the company officer, usually a company secretary or director will have to prove his or her identity to me, as well as his/her position within the company and the authority he/she has to act on behalf of the company.
I obtain company documents from the electronic record held by the Registrar of Companies at Companies House and conduct searches to check the position in relation to company and personal insolvency so those in a foreign jurisdiction know there are no barriers or legal difficulties for a company or an individual in the United Kingdom which may cause a transaction to fail.
The Identification I require from you is as follows:
Identification: I will need you to produce by way of formal identification the original of (in preferred order):
Your current passport (or, if not available);
A current new driving licence (with photo) or national identity card
If neither of the above are available, at least two of the following
A current government or police issue certificate bearing a photo or other formal means of identification;
A utility bill, credit card or bank statement showing your current address which should not be more than 3 months old or council tax bill;
You must also bring any other means of ID which may be referred to in the papers sent to you as being required such as a foreign Identity Card. I may also ask to see further evidence of identity such as marriage certificates etc and will advise you of this if necessary.
Proof of names: In a case where the name on the document is different from the name you are currently using, or there has been a variation in the form of spelling of the name over the years, please provide me, as appropriate, with a Certificate of Birth or Marriage, a Decree Absolute of Divorce or any relevant Change of Name Deed, showing all the different names that you have used during your lifetime. If there has been a change of name, then I will need to see a copy of the Deed Poll or Statutory Declaration which dealt with it.
For my notarial record I am required to keep a copy of identification documents supplied by me. This documentation will be maintained by me in a secure electronic file and will not be shared with anyone. I obtain ID evidence for the purposes of assisting both individuals and companies in facilitating business abroad and I do not hold your data for any other purpose. Evidence of ID held by me is not held for sale or gain and is considered by me to be private and confidential.